Fur Nutritional Agent
健體美毛素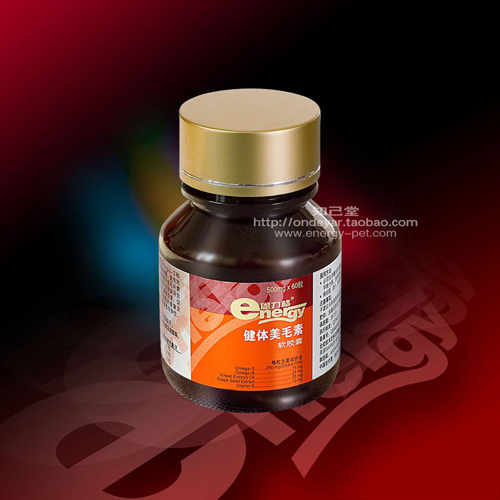 提供正常生長發育中皮毛所需之營養,明顯促進毛囊、毛髮及體格的健康發育;使毛量豐厚而富有彈性、毛質光亮潤。
It can effectively provide required nutrition for growth and development of fur and hair, obviously improve symptoms of hair loss, dryness and dandruff caused by non-skin disease, promote healthy development of hair follicle, hairs and body constitution, and produce thick, elastic and shiny hairs.
Fur Repairing Agent
皮毛修復素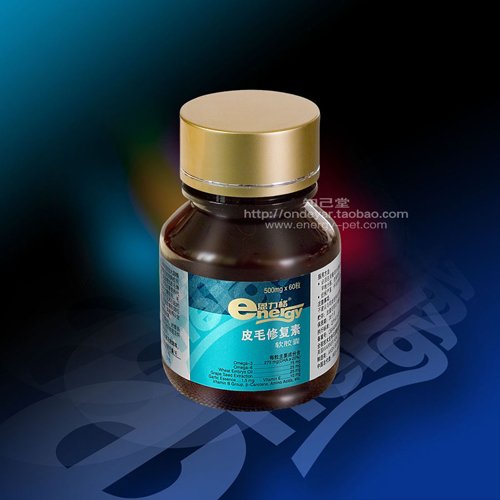 修復和重整因皮膚病癥而受損的皮膚及毛囊;快速增加皮毛彈性,促進毛髮再生;明顯改善營養代謝不良、哺乳期導致的大量脫毛、毛髮枯斷和腸胃消化功能不足而引起的口臭、便臭等癥狀。
It is used to repair and reform impaired skin and hair follicle caused by skin disease, increase elasticity of fur and hair, promotes hair re-growing, improves symptoms of hair loss, withered or broken hairs, bad breath and smelly stool, upgrade physical fitness.
Multi Vitamin
多維素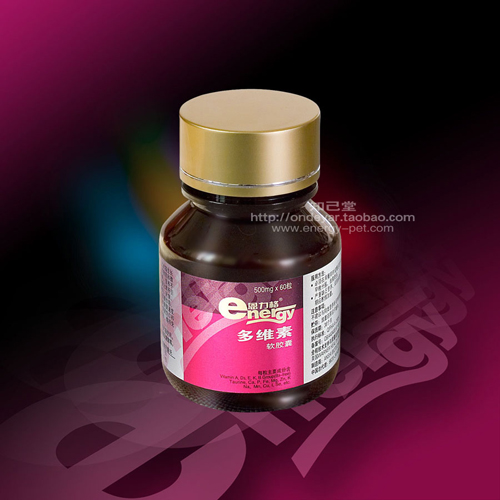 富含多達26種以上的維他命、礦物質及稀有的微量元素,是犬貓整體發育生長過程必不可少的補充劑。對飲食不均衡、厭食、營養不良、體弱和缺乏維他命引起的各種皮膚癥狀有極好的調理改善作用,並且大幅度有效地提高治療期病情的恢復速度和康復期的穩定性。
It can obviously improve symptoms of various kinds of skin disease, dietary bias, loss of appetite and parorexia resulted from imbalanced diet, malnutrition, vitamins and trace elements deficiency, accelerate recovery during treatment period and increase stability during recovery period, promote healing of wounds and postoperative wounds and maintain normal functioning of immune system.
Spirulina Softgel
健維素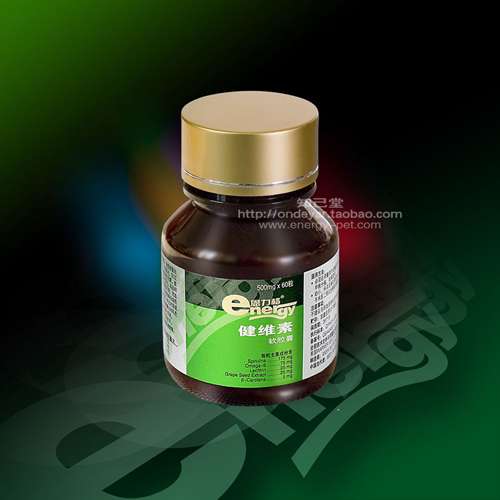 對胃腸功能低下的營養不良、體弱多病和手術、病後體質的調理和迅速康復有著卓著的效果;對非遺傳及非隱性基因所致的色素(鼻頭和毛色等)退化的修復均有著卓越的成效。
It can quickly supply nutrition and increase immunity, repair pigment degeneration (at tip of nose and hair color, etc) resulted from non-inherited and non-recessive gene, improve anemia and malnutrition and is an ideal regulatory agent for recovery of body constitution.
Skeletal Growth Agent
骨骼素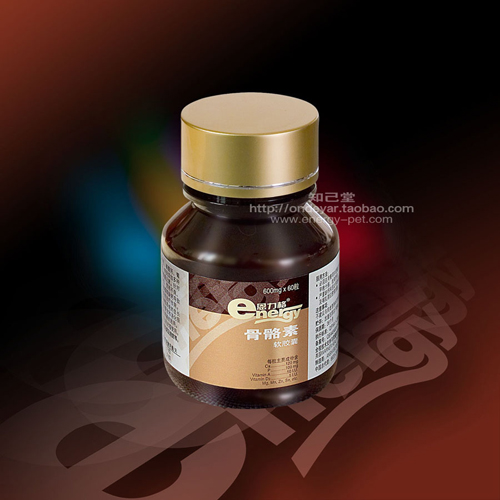 有異於普通的配方而特別添加多種提高鈣吸收率的微量元素,促使其在不同的體質作用下,均能達到鈣的吸收率最大幅度的提高。針對佝僂病、骨質疏鬆、營養不良、脾氣狂躁、產後抽搐等缺鈣導致的各類症狀有極好的養護和治療作用。
It has a good therapeutic effect on symptoms of rhachitis, bone rarefaction, malnutrition, bad temper and postpartum convulsion resulted from calcium deficiency. It can also promote growth and development, enhance body constitution.
Gastrointestinal Repairing
胃腸修復素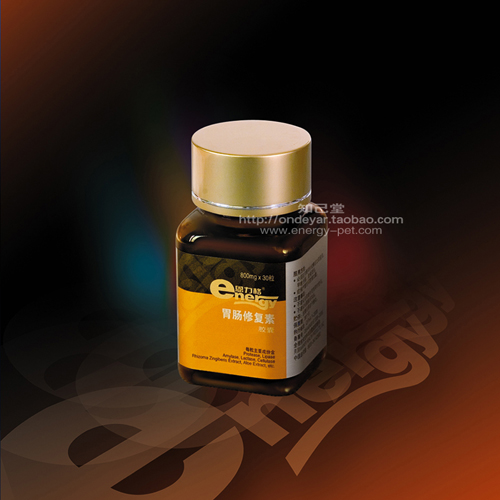 為純天然植物成份的製劑。高效、安全。對急慢性腸胃炎引起的嘔吐泄瀉及胃腸吸收功能障礙的治療均有顯著效果。迅速地消除炎症、修復胃腸粘膜,有效地改善因體內消化酶缺少或者體內酶活性過低而造成的消化吸收差、胃腸積滯、食欲不振及食物變換期間的不適應等症狀,促進病後體質的迅速恢復。
It has significant therapeutic effects on acute and chronic enterogastritis and disturbance of absorptive function. It can eliminate inflammation and repair gastrointestinal mucosa, improve symptoms of poor digestion and absorption, food retention and loss of appetite resulted from digestive enzyme deficiency as well as unadapted symptoms caused by food change.
T+3 Antiphlogistic Powder
T+3 消炎粉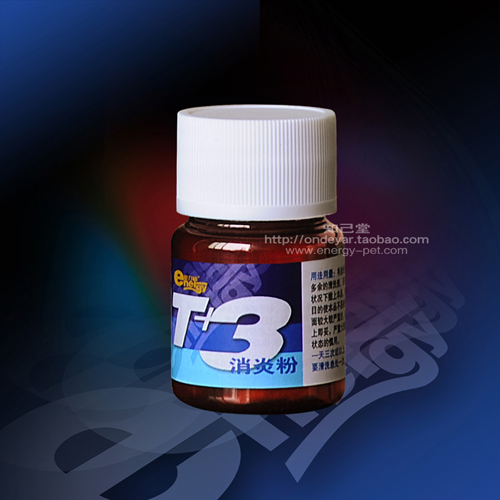 本品適用於濕疹、體癬、脂溢性皮炎、過敏性皮炎、瘙癢症及神經性皮炎、非細菌性或病毒性所引起的皮膚疾患而感染的化膿、潰瘍之消炎與癒合。;將患處清洗乾淨,吸去多餘的清洗液,在還未完全乾透的狀況下撒上本品,並作輕輕揉搓,目的使本品不易被抖落;患處潰瘍面較大較嚴重的,則將本品均勻撒上即妥。
This applies to goods eczema, ringworm of the body, seborrheic dermatitis, allergic dermatitis and itch disease and neurodermatitis, the bacterial or viral diseases caused by skin infected rotting and ulcerations of the anti-inflammatory and ealing.;Will place clean, absorb redundant cleaning in are not completely dry condition and the product, and gently rub, purpose makes this product not easily by shedding.